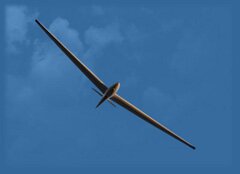 Evergreen Soaring provides free training for members. Glider pilots are licensed by the FAA, just like powered aircraft pilots. You'll learn to control the glider safely and precisely, navigate, and develop a basic understanding of weather and other aviation topics. If you have no flying experience, you can solo after 25 or 30 instructional flights. If you are a power pilot, it may take between 10 and 15 flights. After another 20 to 30 flights, you'll be ready to take your first flight test. The total time from first flight to license depends on how frequently you fly.
You must also pass written and oral exams. Evergreen Soaring offers free ground schools to prepare students for the written exam. The written exam may be taken any time within two years prior to the flight test. The oral exam is given on the morning of the flight test by an FAA designated pilot examiner.
You must be a member before you can start training. But you can give it a try first.
Students do not need any FAA paperwork to start training, but a valid FAA student license is required before going solo. This may be picked up any time prior to solo from the FAA, Flight Standards District Office, 1601 Lind Avenue S.W. Suite 260, Renton, WA 98055-4056 (), or from a designated examiner. There is a small fee if the student license is received from a designated examiner.
No medical examination is required to get a student license, but the applicant will have to sign a written statement that he or she has no medical or physical condition that would impair his ability to fly. You must be 14 years old to get a student license, and 16 to get a full glider pilot's license.
At the time the student solos, the instructor will endorse the student license for the type of glider. The student must have an endorsement for each type of glider he flies solo.
In addition, the instructor must enter an endorsement in the student's logbook. The logbook endorsement is good for ninety days only and must be renewed in order for the student to retain solo privileges.